It's that time a year again! For many of us we are eager to celebrate with our moms, aunts, grandmothers, godmother's, and mother figures. But what about if COVID-19 restrictions are still keeping us away from one another? Thankfully, here are some great strategies that will keep us afloat during this difficult time so that we can celebrate with the women we love.
Send her a video message. To do this, you can write out some things that you think are very important that you want to include in the video. I would highlight why she is so important to you and why it was so important to send this message to her. Then use the video to communicate those thoughts to her. One thing that's gaining a lot of traction these days is that instead of saying things, people use big postcards with words written on them to communicate their points. This might be a great way for your mom to not only see how much you care about her, but to be genuinely entertained by your creativity and getting the point across. For extra "cool points," post the video to social media and tag her friends so all her loved ones will know how much you care for her as well.
Send her a Care Package. Sending your mom a collection of her favorite treats is a great way to show her how much you care. You can also send her flowers/plants or other things that symbolize love to help her know how much you cherish and appreciate her on her special day.
Host a Virtual Paint and Sip. This will take a little planning, but it's a great way to connect with the woman that you love. Simply order canvases from Amazon here. If it's too late for canvases to arrive before Mother's Day, then you can also buy them in person here. Make sure to grab your paint and brushes and schedule a zoom meeting with your mom and let the party begin! Don't forget to bring plenty of paper towels and water so that you can clean your paint brushes in between and clean up any messes that you may spill.
Host a Virtual tea Party. This party will take less planning the virtual paint and sip and will be just as fun. Simply set a time with your mother figure to engage in this party and bring your tea. You can have small chitchat about your day, your families, your childhood, or pop-culture. You can also choose from a collection of really great virtual tea party ideas here.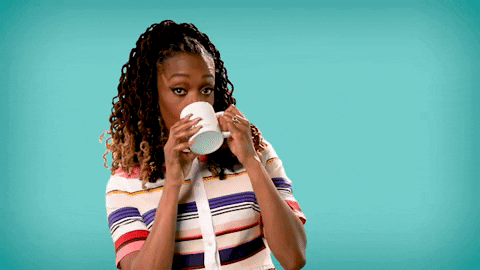 Donate to her favorite charity. This is a great way to honor your mother figure in her absence. Donating to the cause that she is passionate about will give her the peace of mind and knowing that her concerns are also your concerns.  Be sure that you send her an email confirmation letting her know that she was on your mind during this very important and sacred day and that you honored her by supporting her cause.
Send a snail mail or E-Card. These are two easy ways to show your mother figure how much she means to you. The snail mail option is pretty much straightforward a it is something that we've been doing for years but some of us may be new to the whole e-card business. If that's the case, here are some tips to get you started.
Decorate her front door or front lawn (if distance isn't an issue). Nothing will amaze the woman in your life more than opening her front door to see that you have blessed her with your presence (even if you couldn't meet face-to-face)and let the whole world know about it. Here are some front door decoration ideas as well as some front lawn decoration ideas. Enjoy!
Host a Virtual Netflix and Chill. Choose a show or movie to watch together, order DoorDash or Uber eats, and indulge in the experience together. When you are done, call each other and talk about the experience just like you would if you went to the movies. To make it even more intimate, you can be on the phone at the same time that you're watching the movie or show. The most important thing is that you all experience it together and discuss the experience when it's over.
Host a Zoom Party. When all else fails, just host a zoom party. This is probably one of the most simplest and basic things to do. Simply set a time, grab some snacks that you already have in the house, put your favorite music on your Bluetooth, and join your virtual party.
With the pandemic of COVID-19, our society has forever changed how we handle life, and celebrations are no exception. Here are a few tips that you can use to help you celebrate the woman in your life that you love, even if you can't be with them during this holiday season. If dealing with the pandemic still has you struggling, it may be time to speak with a professional.